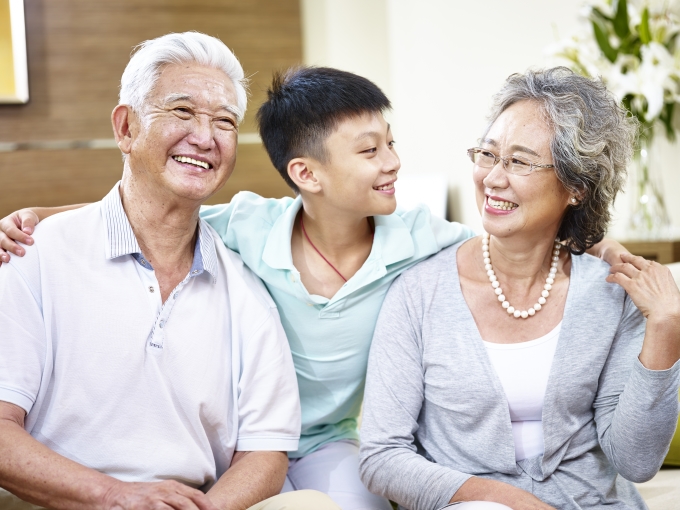 The Immigration, Refugees and Citizenship Canada (IRCC) changed the application process for the Parents and Grandparents Program in January 2017.
Citizens and Permanent Residents, who wish to sponsor their parents or grandparents to Canada, must first submit an on-line application expressing their interest in the program. IRCC will then randomly select 10,000 entries and invite selected sponsors to apply for permanent residence for their parents or grandparents. Sponsors will have 90 days from the time they are invited to apply to submit a complete sponsorship application.
If you are among the few selected, you do not want to miss your chance. Our Ottawa immigration lawyers at Gerami Law PC have the experience to assist you with preparing your sponsorship application by:
Assisting you in gathering all the relevant documents and evidence required for application
Reviewing and completing the necessary forms
Preparing legal submissions to IRCC on your behalf to accurately communicate your situation to the immigration officials
This process, like the other family sponsorship categories, is a two-step process, where the person wishing to sponsor his or her parents or grandparents applies first and is evaluated as a sponsor. If the decision is positive, the parents' or grandparents' application for permanent residence will be processed. The application process is notoriously slow and can take many years.
If you live in Quebec, you must also meet Quebec's immigration sponsorship requirements after Immigration, Refugees and Citizenship Canada approves you as a sponsor. That program has different income and sponsorship requirements, so some of the following information does not apply to you if you live in Quebec.
Eligibility To Sponsor Your Parents Or Grandparents In Canada
You may not be eligible to sponsor your parent or grandparent if:
Your income as reported to the Canada Revenue Agency does not exceed the Low-Income Cut-Off Threshold plus 30% for your dependents (including the people you want to sponsor) for the three consecutive years before you apply
failed to provide the financial support you agreed to when you signed a sponsorship agreement to sponsor another relative in the past;
defaulted on a court-ordered support order, such as alimony or child support;
received government financial assistance for reasons other than a disability;
were convicted of a violent criminal offence, any offence against a relative or any sexual offence—depending on circumstances, such as the nature of the offence, how long ago it occurred and whether a record suspension (formerly called a "pardon") was issued;
defaulted on an immigration loan—late or missed payments;
are in prison; or
have declared bankruptcy and have not been released from it yet.
When you sponsor a parent or grandparent to become a permanent resident of Canada, you must have the income necessary to back up a promise to support that person and their dependents financially. If you have previously sponsored relatives who later turned to the Canadian government for financial assistance, you may not be allowed to sponsor another person
Legal Obligations Of A Sponsor:
Sponsoring your parent or grandparent requires you to make every reasonable effort to provide for your own essential needs and those of your parent or grandparent. You are responsible for supporting your parent or grandparent financially when he or she arrives, and you must make sure your parent or grandparent does not need to seek social assistance from the government.
You and the sponsored relative must sign a sponsorship agreement that commits you to provide financial support for your relative if necessary. This agreement also states that the person becoming a permanent resident will make every effort to support themselves.
The length of undertaking for sponsorship of parents, grandparents and their accompanying dependents is 20 years. This time period begins on the date they become a permanent resident. If the sponsored people receive social assistance within that period, then you will be required to repay the government.
Inadmissible To Canada
An applicant may be prevented from becoming a permanent resident of Canada if he or she is inadmissible. People can be found inadmissible to Canada for many reasons, including the following:
There are reasonable grounds to believe that they did something or are associated with a group that did something that is a threat to Canadian security (e.g. espionage, terrorism, etc.);
There are reasonable grounds to believe that they or an organization with which they were associated committed acts that violated human or international rights.
There are reasonable grounds to believe that they have been convicted of crimes or that they belonged to a gang, or if they probably committed crimes for which they have not been convicted;
They probably have health conditions that would endanger public health or public safety, or that would impose an excessive demand on Canada's socially funded healthcare system;
They are probably unable or unwilling to financially support themselves in Canada;
They probably did not tell the truth or the whole truth to the immigration authorities about a matter that could have affected their immigration process, regardless of whether the falsehood or omission was deliberate or accidental;
They broke the immigration laws of Canada on a previous occasion; or
They have a partner or dependent child who is probably inadmissible for any of the above reasons
Gerami Law PC has experience dealing with cases that involve inadmissibility allegations and can advise you on your options for coming to Canada if you have any concerns relating to inadmissibility, or if you are ever referred to an admissibility hearing.
Do You Need A Faster Solution?
If you are not able to sponsor your parents for permanent residence, you may still be eligible for a special visa that will let them visit you for lengthier periods of time than a normal visa.
The Super Visa permits parents and grandparents of Canadian citizens and permanent residents to stay in Canada for up to 2 years without applying to extend or to renew their status. It also permits multiple entries for a period of up to 10 years. Essentially, it allows eligible parents or grandparents to stay in Canada for up to 2 years on each entry into Canada within a 10-year period, and it may be a viable alternative to permanent residence depending on your objectives. Gerami Law PC will be pleased to consult with you about the best options for you.