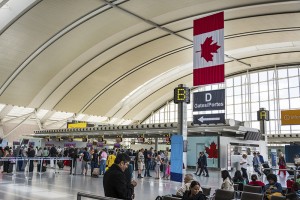 Our Ottawa immigration lawyers at Gerami Law PC have successfully assisted clients with their Labour Market Opinion application process.  Employers who wish to hire temporary foreign workers and must first apply to Service Canada for a Labour Market Opinion (LMO) and obtain a positive LMO to hire a temporary foreign worker. The foreign worker also needs a copy of the positive LMO in order to apply to Citizenship and Immigration Canada for a work permit. We have experience in this process and turn our mind to avoiding situations which may give rise to an LMO being revoked including, false or misleading information. The government has recently made a number of important changes to this process, including,
Increased recruiting obligations, requiring employers to advertise available positions for 4 consecutive weeks;
The position must be posted on the national Job Bank or its provincial/territorial counterpart for positions located in British Columbia, Saskatchewan, the Northwest Territories, Quebec or Newfoundland and Labrador;
Employers must advertise using at least 2 or more additional methods of recruitment (in addition to the Job Bank/provincial equivalent listing), and one of those additional methods must be national in scope; and
Expansion of the job advertisement's content.
Employers must continue to advertise the available position and actively seek qualified Canadians and permanent residents until the date they receive notification that an LMO has been issued.  Employers will need to be able to demonstrate ongoing efforts during the time the LMO application is being processed at Service Canada.
Please contact Gerami Law PC to arrange for a consultation with one of our immigration and refugee lawyers to discuss your LMO application process.