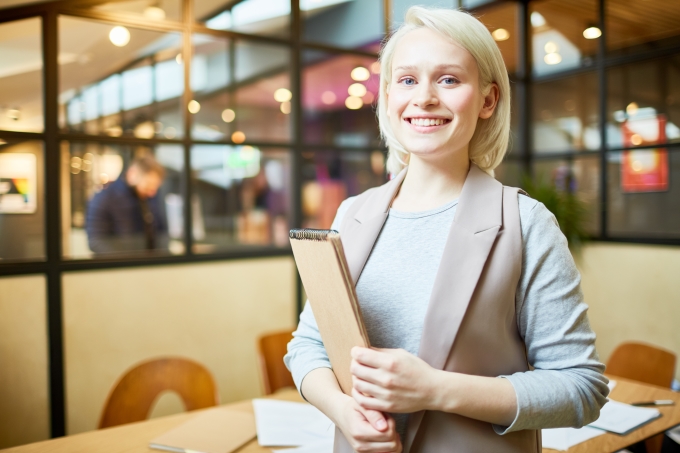 If you have lived in Canada and have eligible Canadian work experience, then this class might be for you!
Our Ottawa immigration lawyers at Gerami Law PC have significant experience in dealing with various immigration matters, including preparation of Canadian Experience Class applications for permanent residency. We provide personalized care to all of our clients and deliver high calibre legal services. Our immigration law firm reflects the diversity of the clients we serve with a proven track record of success in dealing with immigration matters.
On January 1, 2015, the federal government began processing Canadian Experience Class applications through the new Express Entry System.
Application Process
Step 1: Determine your eligibility
Step 2: Create an Express Entry Profile
Step 3: You will receive points score on the information you provided when you created your online profile based on the Comprehensive Ranking System
Step 4: The government will regularly invite the top candidates to apply for permanent residence
Step 5: If you were invited to apply for permanent residence in the Canadian Experience Class, you will have 90 days to submit all the necessary documents for a Permanent Residence Application
Step 6: If you were not selected within 12 months or if your language test results expire, your profile will be deactivated. Applicants still interested in applying are encouraged to work on improving their score, self-promoting to employers, and to re-apply.
Eligibility
To be eligible under this class you must:
plan to live outside the province of Quebec,
have at least 12 months of full-time (or an equal amount in part-time) highly skilled work experience in Canada in the 3 years before you apply,
have gained your experience in Canada with the proper authorization and must not have been a full-time student or self-employed
meet the required language levels needed for your job for each language ability (reading, speaking, writing, and listening).
Note: The Province of Quebec has its own immigration programs. Individuals who intend to live in Quebec should seek advice from a lawyer qualified to practice law in Quebec.
What Is Skilled Work Experience?
According to the Canadian National Occupational Classification (NOC), skilled work experience means:
Managerial jobs (NOC skilled type 0);
Professional jobs (NOC skill type A); and
Technical jobs and skilled trades (NOC skill type B)
To find out which group your job falls under, consult with a lawyer of Gerami Law PC or else see the list of jobs and their NOC groups.
What Is Full Time Work?
Full time work means at least 30 hours of paid work per week, or an equal amount in part-time hours.
Language Requirement
To demonstrate that you meet the minimum language requirements for your job, you must include the results of a language test (from an agency designated by IRCC).
Your result on this test must be no more than two years old on the day you apply.
Education
In order to have your education considered under this category, you need either a Canadian secondary or post-secondary degree, certificate, or diploma, or have your educational credentials assessed by an agency approved by Immigration, Refugees and Citizenship Canada.
Invitation To Apply
To apply for permanent residence in the Canadian Experience Class, you need to do more than just meet the minimum requirements. You must also receive an invitation to apply for permanent residence under this class, which you can get by participating in the Express Entry program.
Inadmissible To Canada
An applicant may be prevented from becoming a permanent resident of Canada if he or she is inadmissible. People can be found inadmissible to Canada for many reasons, including the following:
There are reasonable grounds to believe that they did something or are associated with a group that did something that is a threat to Canadian security (e.g. espionage, terrorism, etc.);
There are reasonable grounds to believe that they or an organization with which they were associated committed acts that violated human or international rights.
There are reasonable grounds to believe that they have been convicted of crimes or that they belonged to a gang, or if they probably committed crimes for which they have not been convicted;
They probably have health conditions that would endanger public health or public safety, or that would impose an excessive demand on Canada's socially funded healthcare system;
They are probably unable or unwilling to financially support themselves in Canada;
They probably did not tell the truth or the whole truth to the immigration authorities about a matter that could have affected their immigration process, regardless of whether the falsehood or omission was deliberate or accidental;
They broke the immigration laws of Canada on a previous occasion; or
They have a partner or dependent child who is probably inadmissible for any of the above reasons
Gerami Law PC has experience dealing with cases that involve inadmissibility allegations and can advise you on your options for coming to Canada if you have any concerns relating to inadmissibility, or if you are ever referred to an admissibility hearing.
Is Your Work Permit About To Expire?
If you are currently on a Canadian work permit that is about to expire, you may be eligible for a bridging open work permit if you have applied for permanent residence under an economic class. This permit allows qualified applicants to continue working while their permanent residence application is under review. Gerami Law PC can help you determine if you qualify for this permit and can help you file the application.
Get Started Today
To discuss the Canadian Experience Class and explore your options, Contact Us today and schedule a Consultation with one of our lawyers.